When was the last time you really relaxed on a trip? When was the last time you took part of your time and focused on yourself and wellbeing? No matter the kind of buzz or busyness of the outside world, The Float House River Kwai, is a sanctuary that will allow you to destress and rejuvenate your body, mind and soul. Located on the River Kwai, the landscape is simply breathtaking, and if that wasn't enough, the rooms are just what you need to enjoy a relaxing vacation. Surrounded by the four elements, nature sounds, and vibrant colors you will feel at paradise.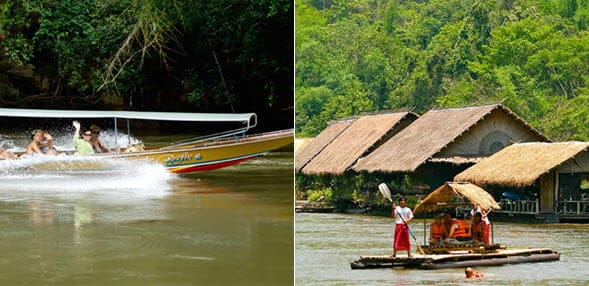 During the day they are various activities that can fit any kind of vacation. Jumping and swimming in the clear fresh water of the river has been a particular favo–rite of many. There has always been something nice, and calming about swimming, and letting the water take all your worries away. If swimming is not your thing, you can enjoy a ride along the river in the typical long tailed boat, or for those who want something more typical, you can enjoy a bamboo rafting. Sit back and be amazed by the incredible surroundings along the way.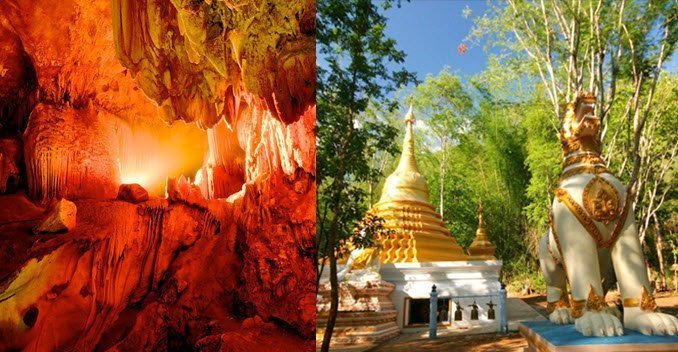 Outside of the river, you can visit the Mon village, and learn more about the locals, there traditions, and culture. After all the best way to know a place it is through its people. Also The River Kwai Float House offers other activities like birdwatching in the jungle, mountain bike or even taking a beautiful orchard walk. Here you can get to see the local vegetation, especially the organically local tropical fruit that is grown here. Some examples are mango, rose apple, sweet banana, durian, jackfruit, pomelo, lime, rambutan, papaya, longan, and dragon fruit.
Thanks to our privileged location in the River Kwai, Kanchanaburi, Saiyok National Park is located near the hotel. Here the world famous lava cave exists, and it is open for all of those who wish to explore it. The beautiful natural design of the cave with stalactites and stalagmites is unique and beautiful. If this wasn't enough the world smallest bats (Kitti bat) leave here. It doesn't matter if you are looking for a romantic gateway, a calming vacation for yourself, or a family trip, River Kwai Float House has it all! We invite you to join us and be amazed by our hotel and its unique location. We will be awaiting you!