Explore Thailand's beautiful nature and rare animals in the Sai Yok National Park of Kanchanaburi. There are several fun ways to get along, think of some active canoeing, uniqueness on a bamboo raft, a mountain bike challenge, tranquil on a long-tail boat and hiking through the jungle. Much to see and explore; the impressive nature with waterfalls and limestone caves and the lucky ones might see some of the wild and rare animals in the park. Popular is to bring a picnic to have lunch in the rocky surroundings near one of the waterfalls.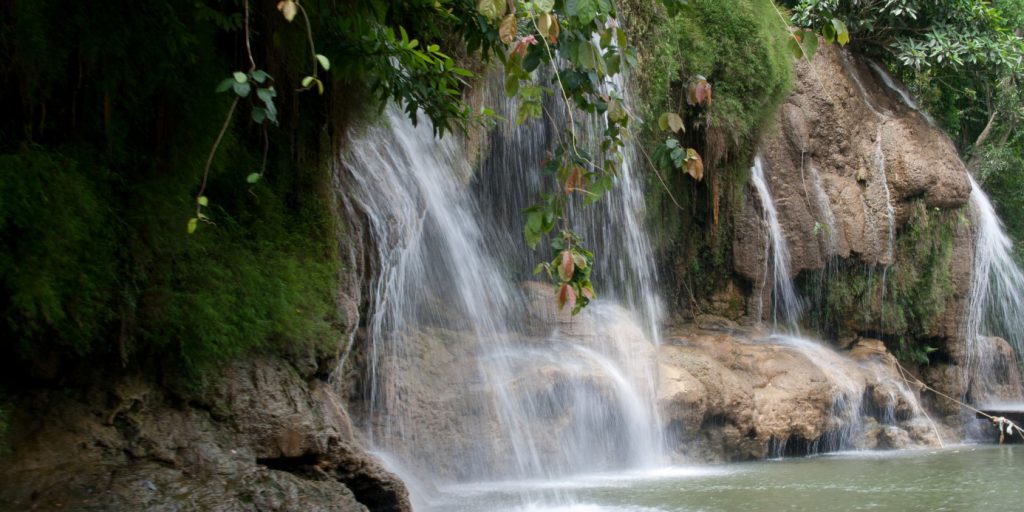 Soothing waterfalls The Sai Yok National Park encompasses about 500 square km. ground and has therefore lots to offer. Let's start with the gorgeous waterfalls such as the Sai Yok Yai and Sai Yok Noi waterfall (with a distance of 500 m in between). The first one is a waterfall empting into the river Kwai Noi and the location of the second rapid is a popular among Thai during the weekends to go for a picnic and peddle along the river.
Limestone caves A little more towards the South (less than 20 km.) is the Lawa Cave situated, the biggest cave of the area, if you bring a torch (and possibly a guide as well) you will see impressive stalagmites and stalactites. A rare animal is living in the caves, the so-called Kitti's hog-nosed bat (or Bumblebee bat). It is the smallest bat in the world, completely harmless and definitely worth a see! They are only living in the Sai Yok park around the limestone caves and recently also discovered in the South of Myanmar. Besides the Lawa Cave are many other smaller caves in the area.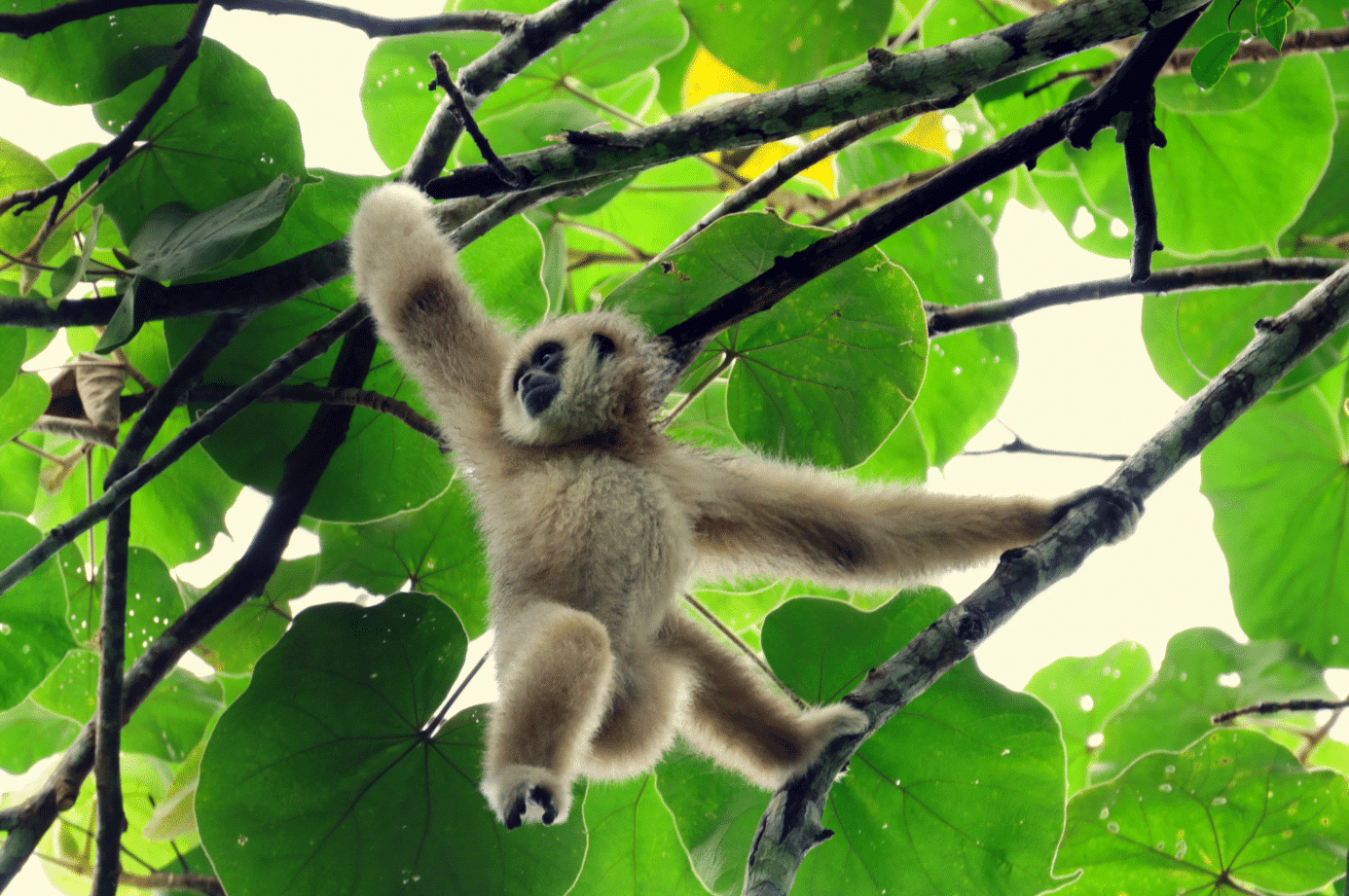 Special animals Next to Kitti's hog-nosed bat, other rare animals are living in the national park such as wild pigs, gibbons (monkeys), deer, serows (goat-antelope), the Malayan porcupine and vulnerable slow loris. Other rare creatures are the queen crabs, recently discovered in 1983. To see the crabs, get a boat to Mae Nam Noi village (15 km. from the Sai Yok park). Furthermore there are still wild elephants living in the park though it might be easier to go to a elephant centre close by where visitors can enjoy the time on one of these massive creatures. Last but not least, keep looking up in the trees to spot many lovely birds.